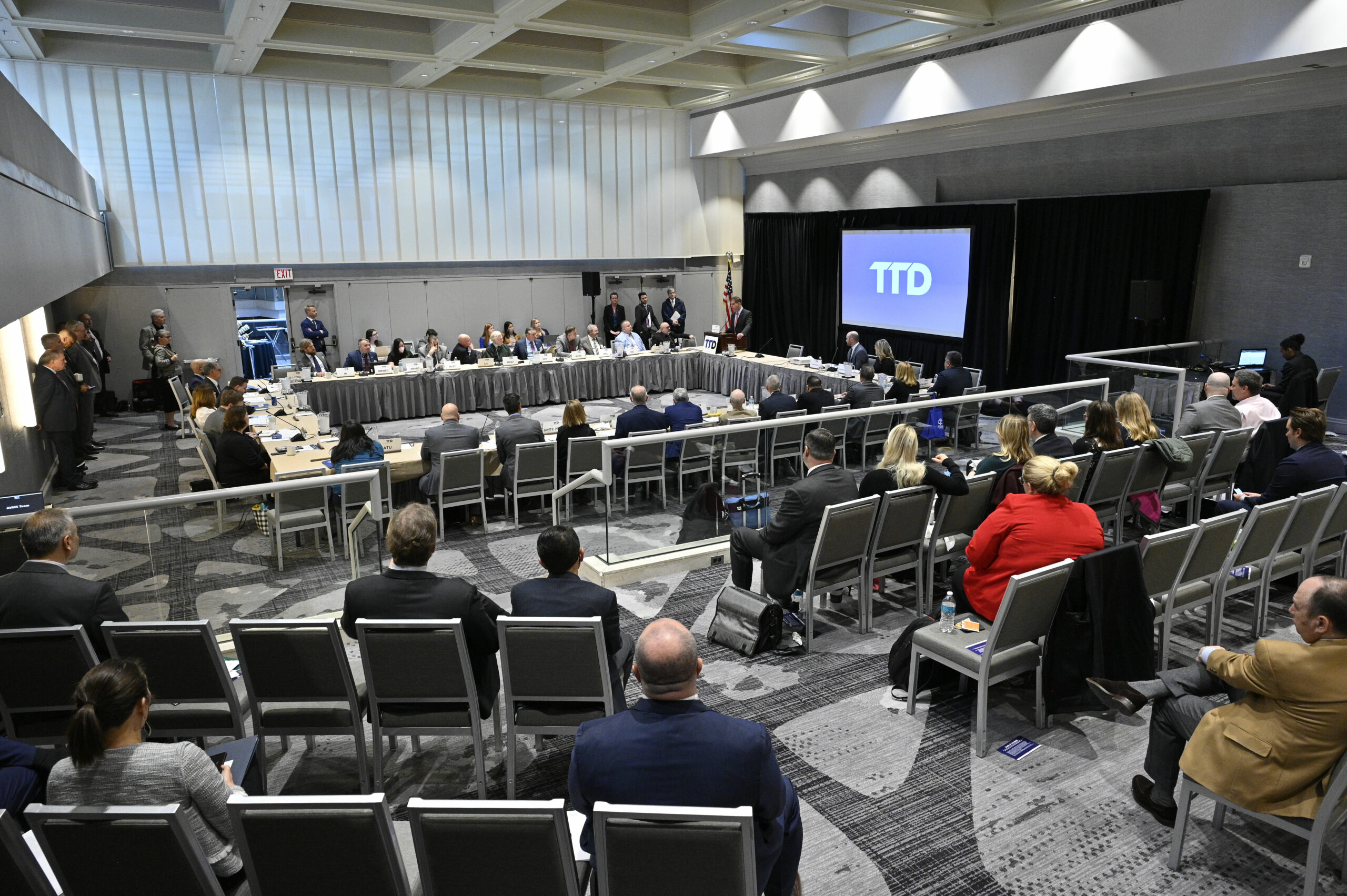 WASHINGTON – The nation's largest transportation labor federation, the Transportation Trades Department (TTD) of the AFL-CIO, convened 37 unions to set the federation's annual agenda for working people in aviation, transit, maritime, rail, and other transportation industries. At the semi-annual board meeting on Thursday, union leaders voted unanimously to approve the federation's 2023 agenda, which is summarized here.
"The Biden Administration is delivering on its promise to invest in infrastructure, create good middle-class jobs, and put workers first," said TTD President Greg Regan. "Our federation will continue to work with this Administration and the new Congress to advance policies that improve wages, benefits, and working conditions for the dedicated workers who build, operate, and maintain our critical transportation and infrastructure systems."
The federation's workers-first agenda includes federal policy reforms that would: 
Along with U.S. Secretary of Labor Marty Walsh, a featured speaker at the event, transportation union leaders discussed these and other priorities, including strengthening the freight rail system and preventing U.S. airlines from further abusing visa worker programs to hire non-U.S. pilots.
As the United States undergoes the largest-ever federal investment in transportation and infrastructure workers, these reforms will strengthen domestic manufacturing, alleviate systemic staffing issues that affect commercial flights, and establish a living wage for maritime workers on offshore wind projects as clean energy opportunities expand. These reforms will also protect wages and benefits for aviation and rail workers and ensure that the federal government has no role in outsourcing U.S. jobs or displacing U.S. workers.
"Our federation welcomed four new affiliated unions this year, increasing our membership to 37 unions," noted TTD Secretary-Treasurer Shari Semelsberger, who also briefed meeting attendees on TTD's participation in the quadrennial AFL-CIO Convention in April.
###