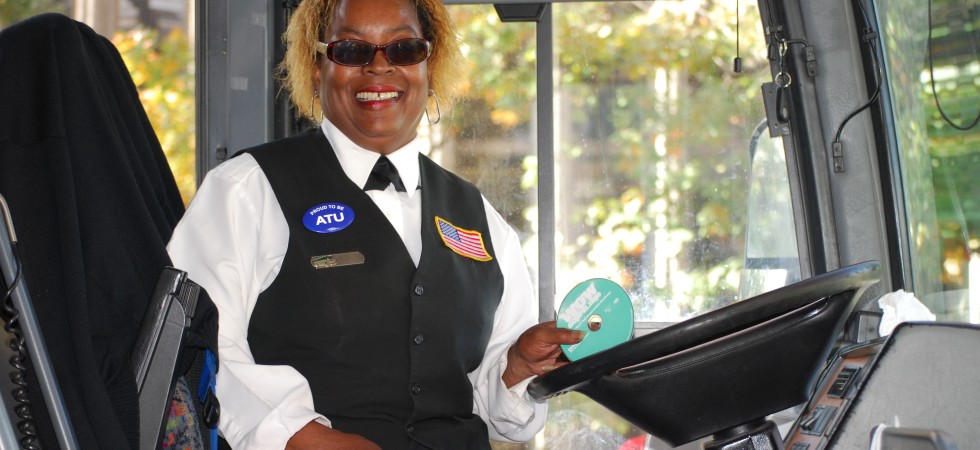 Whether traveling through New England, the Northwest, or in between, passengers riding on an intercity or charter bus expect to reach their destination safely. To better understand how to ensure this remains the case, the federal agency responsible for setting safety standards for commercial motor vehicles—including both buses and trucks—has wisely decided to study whether driver compensation affects driver safety performance. Unfortunately, the agency plans to exclude bus drivers from the scope of the study.
As it stands, the Federal Motor Carrier Safety Administration's (FMCSA) study will focus only on truck driver compensation. While it's important to study this issue in the trucking industry, excluding bus drivers from the study ignores a segment of the motor carrier sector where driver and passenger safety problems run rampant. That's why both TTD and the Amalgamated Transit Union, a TTD affiliate, submitted comments yesterday asking FMCSA to expand its study to include bus drivers.
This expansion of the study is especially critical when you consider that unlike 85 percent of the American workforce, motorcoach operators aren't guaranteed overtime pay. As a result, drivers are forced to work grueling hours and routinely hold second jobs during their alleged rest periods just to make ends meet. A previous study conducted by the National Transportation Safety Board in 2011 found that drivers' second jobs contribute to fatigue, sometimes leading "to hours-of-service violations from driving after on-duty limits had been reached." That same agency also finds that driver fatigue is the culprit behind more than one-third of intercity bus crash fatalities. This is an issue that sorely needs to be addressed by FMCSA, and including motorcoach operators in its study would be an excellent place to start.
Individuals across the country are increasingly relying on buses for travel. As FMCSA examines the role of employee compensation in CMV safety, it's crucial that the agency not overlook this important and growing sector.