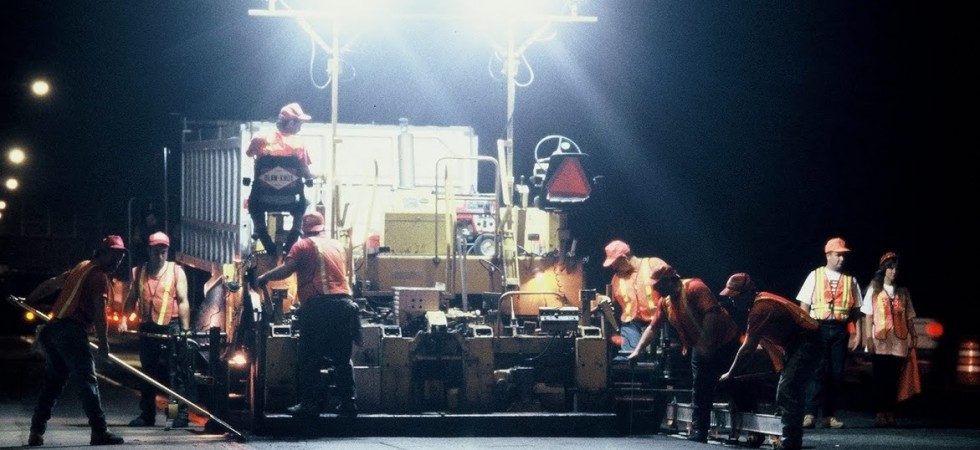 After years of dysfunction in DC, we may finally be having a moment of clarity on the need to tackle our nation's shameful infrastructure financing deficit. Spurred by low gas prices and a Highway Trust Fund (yet again) facing insolvency in a few short months, leaders on both sides of the aisle spent the first week of the 114th Congress either supporting a gas tax hike or at least acknowledging that it belongs on the table.
Yes, that's the same gas tax that most in Congress have spent the last 21 years ignoring or running away from, and with predictable results: our nation's transit systems face deep service and job cuts, our highways continue to crumble, and our bridges are literally falling down.
Throughout that long drought of Congressional attention, TTD and our member unions have consistently pushed for a long-term solution to not only keep the Highway Trust Fund solvent but to expand investment beyond current—and inadequate—levels. So now, we could not agree more with the array of recent voices who have openly discussed a gas tax or "fee" hike as a possible solution to the surface transportation funding crisis.
For one, Republican Senator Bob Corker (TN) has endorsed an increase. Other Republicans like Senators Jim Inhofe (OK), chair of the Senate Committee on Environment and Public Works; Orrin Hatch (UT), chair of the Senate Finance Committee, which would write the gas tax legislation; and John Thune (SD), chair of the Senate Commerce Committee, have all cracked open the door. Democrats like House Minority Leader Nancy Pelosi (CA-12), Representative Earl Blumenauer (OR-3), and Senators Chris Murphy (CT), Tom Carper (DE), and Dick Durbin (IL), among numerous others, have all called for a raise in the fee, which has not increased since 1993. And last week President Obama's press secretary, Josh Earnest, said that the White House would "certainly…take a look at" a bipartisan initiative to raise the gas tax.
The list of policy disagreements I have with the U.S. Chamber of Commerce, FedEx, the American Trucking Associations, and other business interests is long. But this time, they agree with the labor movement that a long-overdue increase in the gas tax is the right way to reverse years of neglect of our surface transportation system.
Yes, there are other measures being proposed to fund transit and highway investment—from broader tax reform to a fee for vehicle miles traveled—and we support many of them. But the gas tax has the built-in advantage of being a fee paid for by users; plus it's easy to implement and is already on the books. All that is needed now is the courage to get beyond political gridlock and start moving on a funding proposal that expands transit and highway investments.
The fact that lawmakers of all stripes are beginning to talk honestly about not only the problem but also the solution is a big deal. Transportation unions will not let this moment in time slip past. Now is the time to rally behind a bipartisan plan to raise the federal gas tax and finally end this threatening era of neglect that is stunting economic growth and idling millions of jobs.