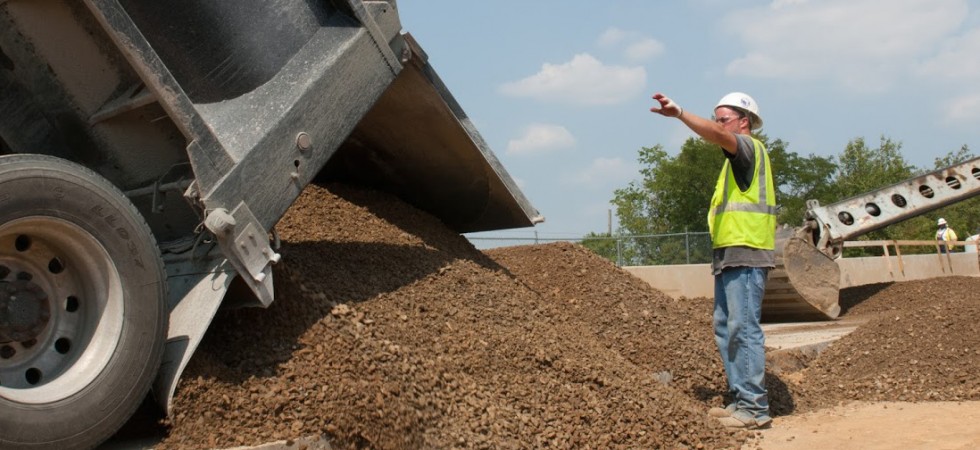 If you commute to work, the odds are good that you spend your time dodging potholes, or stuck in traffic that sprawls out as far as the eye can see, or watching from the bus stop as at-capacity buses pass you by. Whatever your experience each morning and afternoon, your commutes are a constant reminder that our surface transportation system is woefully underfunded.
Perhaps you've wondered why the roads you and millions of others drive on every day are in disrepair; perhaps you've wondered why your transit system can't add a few more buses and trains so that you don't have to squeeze up next to four or five other people on your way to work.
But the answers to your questions are surprisingly simple: they rest with Congress's inability to pass a long-term surface transportation funding bill. Instead, back in August, when the Highway Trust Fund – which funds our surface transportation system – was due to become insolvent, Congress passed an 8-month stopgap that is due to expire on May 31st of this year. And without long-term funding, state departments of transportation and local transportation authorities across the country can't address the massive backlog of transit and highway projects.
So with spring construction season beginning – and with state and local governments already canceling construction projects in the face of funding uncertainty – TTD and our affiliates are pleased that the Obama administration has looked beyond short-term patches and proposed a 6-year, $478 billion transit/highway bill that would make it possible for America to build out, repair, and modernize our transit and highway network.
The bill, an update of the Grow America Act the administration proposed last year, would increase annual surface transportation funding by nearly $25 billion. This long-overdue down payment for our surface transportation system would help boost the economy, create jobs, and move our transportation system into the future. Notably, the proposal would substantially increase transit and highway funding, supporting the millions of Americans who ride transit and travel on our roads. The bill would also continue the Administration's long-standing commitment to maximizing the domestic economic and jobs impact of federal surface transportation investment by strengthening Buy America provisions.
And in doing so, the administration's new bill would create and support millions of jobs over the next several years.
Now, I know that the administration's proposal got a collective eye roll from many in Washington for the political viability of such an ambitious plan. And quite frankly, we continue to believe that our surface transportation system needs a sustainable funding stream not tied to one-time corporate tax reform efforts. But the administration is right to push for funding levels that will begin to reverse the years of neglect that have clogged our arteries of commerce and sidelined good-paying jobs.
Transportation Secretary Anthony Foxx recently said that relying on another patch will "paralyze" our transportation system, and that "we need to get out of this box of rooting against ourselves as a country," and he's exactly right. With the current surface transportation funding patch due to expire in just two months, we don't have time to waste. It's time for Congress to move forward and pass a multi-year bill that will bring our surface transportation system into the modern era.