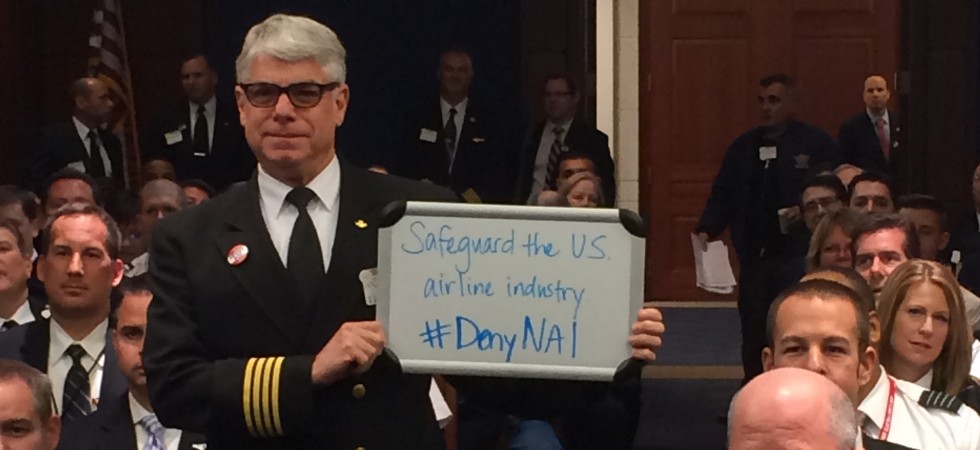 How strongly do members of Congress feel that Norwegian Air International (NAI)'s application for a foreign air carrier permit should be denied?
Yesterday, on the eve of a U.S.-European Commission (EC) Joint Committee meeting to discuss the NAI case, 188 House members, led by Reps. Chris Collins (R-NY) and Albio Sires (D-NJ), delivered an unambiguous message to Transportation Secretary Anthony Foxx: reject it.
NAI's business plan – which involves basing in Ireland despite no plans to fly in or out of that country, and hiring workers based in Bangkok through a Singaporean hiring agency, all to avoid Norway's strong labor protections, tax laws, and regulations – is a clear violation of Article 17 bis of the U.S.-EU Open Skies agreement, which sets rules for aviation trade.
"NAI's flag-of-convenience business model does not comply with U.S. and international law," the members of the House write, and it "would be detrimental to the future of the U.S. aviation industry, aviation workers, and our national economy."
The bipartisan letter – the signatories include 56 Republicans – reaffirms what members of Congress have been saying over the past several months. This summer the House of Representatives unanimously approved an amendment that bars DOT from approving a foreign air carrier permit that violates Article 17 bis or U.S. law. Since then, countless senators and representatives have sent letters urging the DOT to reject NAI's application.
Earlier this year, the DOT dismissed NAI's request for an exemption that would have allowed the airline to begin transatlantic service while its permit application was under review. In its order dismissing NAI's exemption, the DOT noted that a temporary exemption would not be "appropriate or in the public interest." In their letter, the members of Congress state that they "remain concerned that granting NAI's application for a foreign air carrier permit would not be in the public interest and would unfairly put domestic airlines at a competitive disadvantage."
At a time when bipartisan consensus has been difficult to achieve, the rejection of NAI's illegal business plan has united members of Congress across ideological divides. It's now time for DOT to definitively affirm its commitment to enforce our aviation trade accords, and to reject NAI's application.