Black Americans have been integral in unions, standing with millions in solidarity for wages, workers' rights, and safer working conditions. NATCA takes this time to recognize and honor the achievements of Black Americans, both historically and today, who are trailblazers in aviation.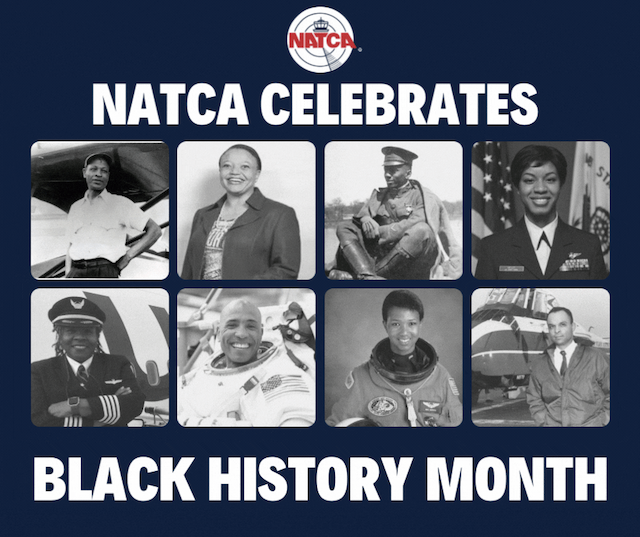 (Pictured left to right, top to bottom) Cornelius Coffey: opened the first Black airfield and flight school in the nation. Read more.
Siza Mzimela: made history in 2015 by becoming the first Black woman to start an airline, Fly Blue Crane. Read more.
William J. Powell: an American engineer, soldier, civil aviator and author, who called for the full participation of Black Americans in aviation and sponsored the first all-Black air show. Read more.
Jeanine Menze: the first Black woman aviator in the U.S. Coast Guard in 2005. Read more.
Theresa Claiborne: the first Black woman pilot in the Air Force and the most senior officer with United Airlines. Read more.
Victor Glover: one of only 14 Black NASA astronauts who have been to space, and he will be the first black astronaut to spend an extended stay — more than 6 months — on the International Space Station. Read more.
Mae Jamison: the first Black female in space aboard the Space Shuttle Endeavor, in 1992. Read more.
Perry Henry Young, Jr.: the first Black pilot for a regularly scheduled airline in the United States. Read more.