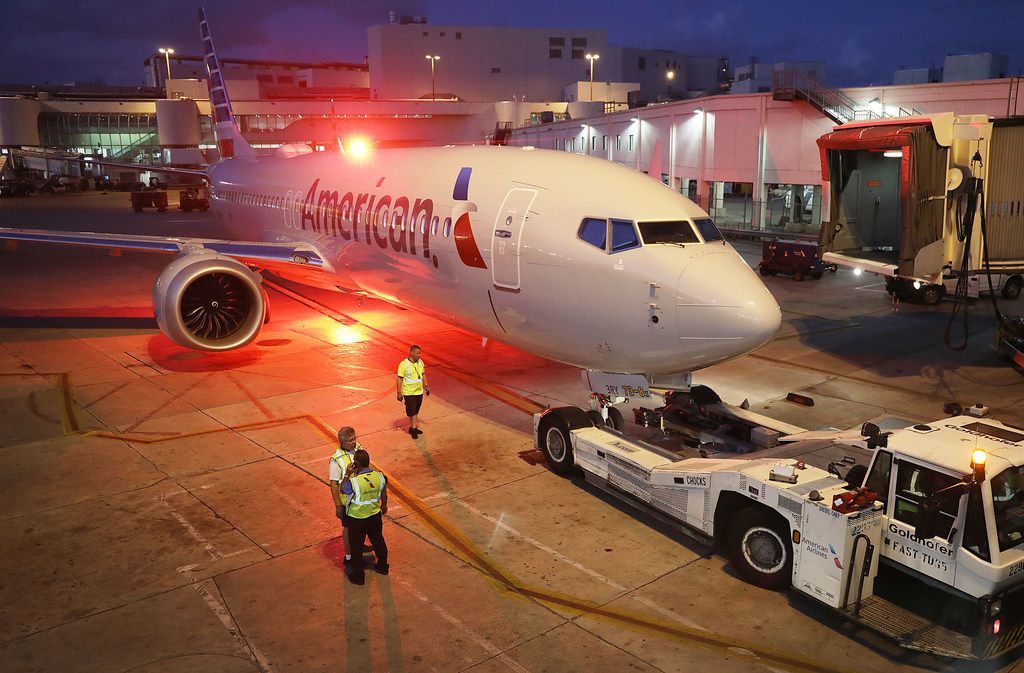 Ten years ago, American Airlines was heralded for bucking trends by not outsourcing its aircraft maintenance work to foreign repair stations. Now, 30,000 ground workers at American and their unions, the Transport Workers Union and International Machinists Union, are fighting to keep it that way.
Since 2015, ground workers, including aircraft mechanics, have been negotiating with the company over fair and basic principles, like fair pay, health benefits for active employees and retirees, and safe working conditions. In addition, they want a promise — secured in a strong union contract — that the company will not outsource or offshore any more union jobs.
It is easy to understand why.
Across the United States, corporations are turning to outsourcing and the deliberate misclassification of workers as a way to beat back unions and increase shareholder profits. Airlines are no exception. After using bankruptcy court as a tool to cut employee wages and benefits, the airline quickly embraced a business model that American's CEO boasted "will never lose money again." Yet, even as they make record profits, companies like American are relying on outside firms for everything from cleaning services to catering, and yes, even aircraft maintenance.
This work was once exclusively performed by professionals employed directly by airlines, with oversight by the FAA. The majority of U.S. commercial aircraft are now being maintained at third-party repair shops both in the U.S. and overseas. Making matters worse is a double standard that incentives airlines to outsource aircraft maintenance work to foreign facilities. Foreign repair stations are not required to meet the same safety and security standards as U.S.-based repair stations, and foreign aircraft mechanics are not held to the same rigid drug and alcohol testing rules as their U.S.-based counterparts.
American Airlines should be ashamed of itself for slow walking these contract negotiations for four years. After ground workers saw their pay and benefits cut when American was in financial distress, they deserve better than to see thousands more jobs outsourced, offshored, and in some cases, eliminated altogether.
For ground workers at American, securing a strong contract isn't just about earning a fair share of profits they help create – it is also about upholding the integrity of an industry, ensuring the safety of the flying public, and protecting good jobs.
Transportation labor has long stood with TWU, IAM, and their members to preserve good jobs in this industry, and we aren't backing down now. We are proud to fight alongside American Airlines' ground workers in their campaign for a contract that includes the compensation and job security they deserve.