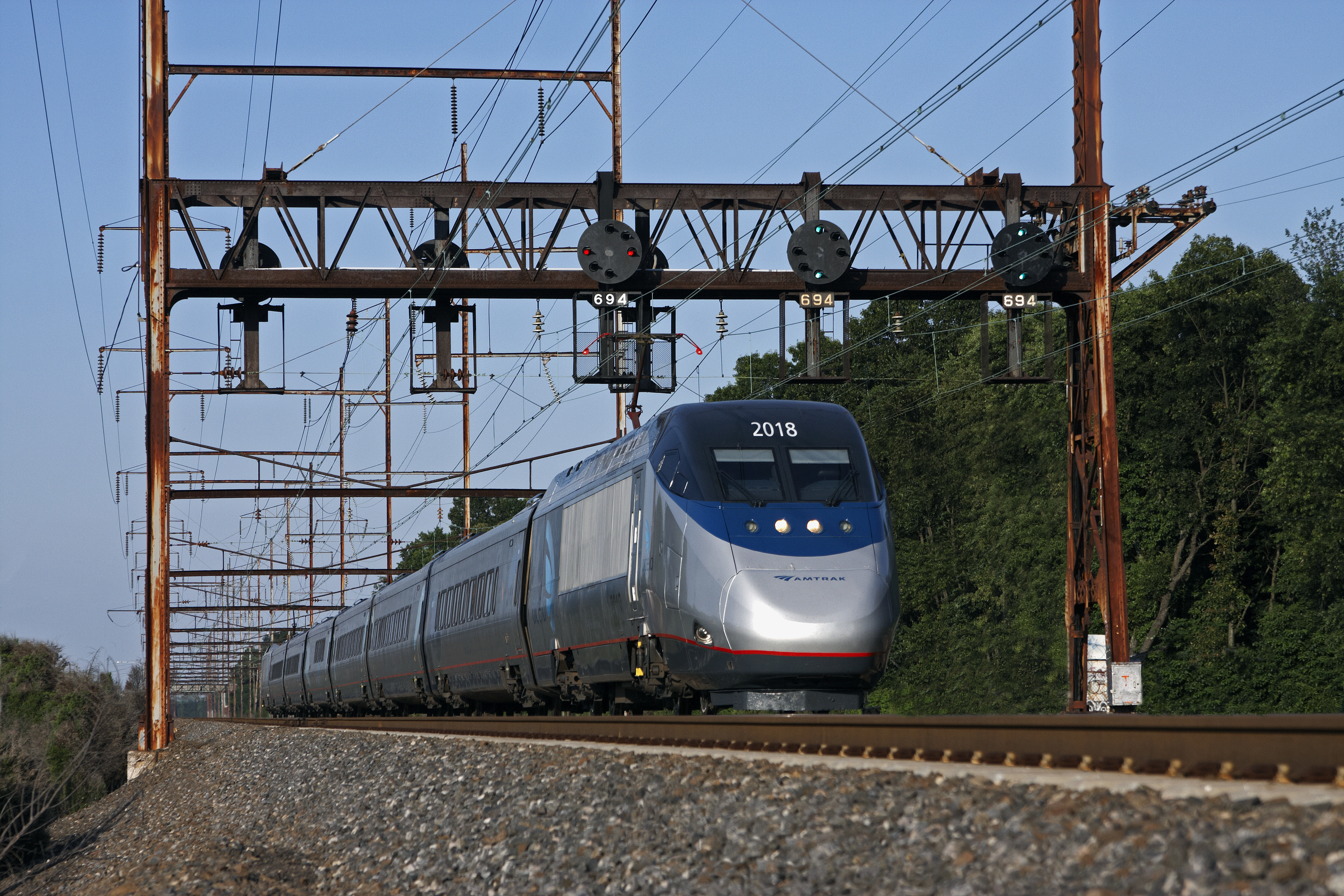 The start of summer vacation season begins soon and many families will rely on Amtrak to get them there. Almost 31 million passengers took an Amtrak train last year – that's up 4 percent.
This increased popularity in our U.S. passenger rail system comes at a time when Amtrak continues to be short-changed by those in Congress who think we can cut our way to prosperity. Anemic funding levels have forced our national passenger carrier to postpone or shelve critical capital projects including repairing or replacing 100-year old tunnels and upgrading its aging fleet.
The headwinds faced by Amtrak in Washington are hardly a reflection of how voters in both blue and red states feel about the rail company's services. In poll after poll Americans overwhelmingly want Amtrak funding to be sustained or increased.
There is good news and bad news coming from Congress. First the good news. The House of Representatives recently passed a bipartisan authorizing bill that provides multi-year funding and rejects poorly conceived proposals to outsource or privatize parts of Amtrak's system and workforce. The bad news is that while the legislation provides some much needed stability for the company and its workforce, it falls well short of providing adequate funding to help Amtrak upgrade its aging and neglected network.
The hope is that the Senate will end the decades-long period of anemic funding for Amtrak. As part of this effort, Senator Cory Booker (D-NJ), the top-ranking Democrat on the Senate Surface Transportation Subcommittee convened a field hearing yesterday on what will happen if we fail to invest. The Northeast Corridor alone moves 750,000 passengers every day contributes $50 billion to our GDP. Booker observed that "we are approaching a crisis as passenger rail investment languishes." Senators need to craft a bill that meets Amtrak's long-term infrastructure and operating needs and feeds the growing appetite of Americans for more and improved passenger rail service.
And while we force Amtrak to operate with insufficient resources and then act surprised when the company can't invest in critical improvements, we are witnessing a global race (led by China and Japan) to achieve 300+ mph passenger rail service. Sadly, America isn't even in that race. Similar to our severely aging and badly under-funded transit systems, aviation infrastructure, highways and ports, we're falling well behind the rest of the world in modernizing our rail transportation system. There is a better way forward.
Amtrak is an important driver of job creation and economic development, and a key part of any plan to address America's mobility needs as congestion dooms travelers and businesses in most areas of the country. If we invest in Amtrak at the level needed the result will be more transportation options for Americans and middle class job creation in transportation, construction, manufacturing and many other job sectors. The alternative is to leave our passenger rail network to wither relying on old equipment, technology from a different era and infrastructure that dates back to the previous century.
The House has now spoken on the need to give Amtrak predictable funding and longer term stability. The Senate must now finish the job by boosting funding levels and resisting wrongheaded reforms that would threaten our national passenger railroad and the 20,000 employees who keep Amtrak trains rolling across America.