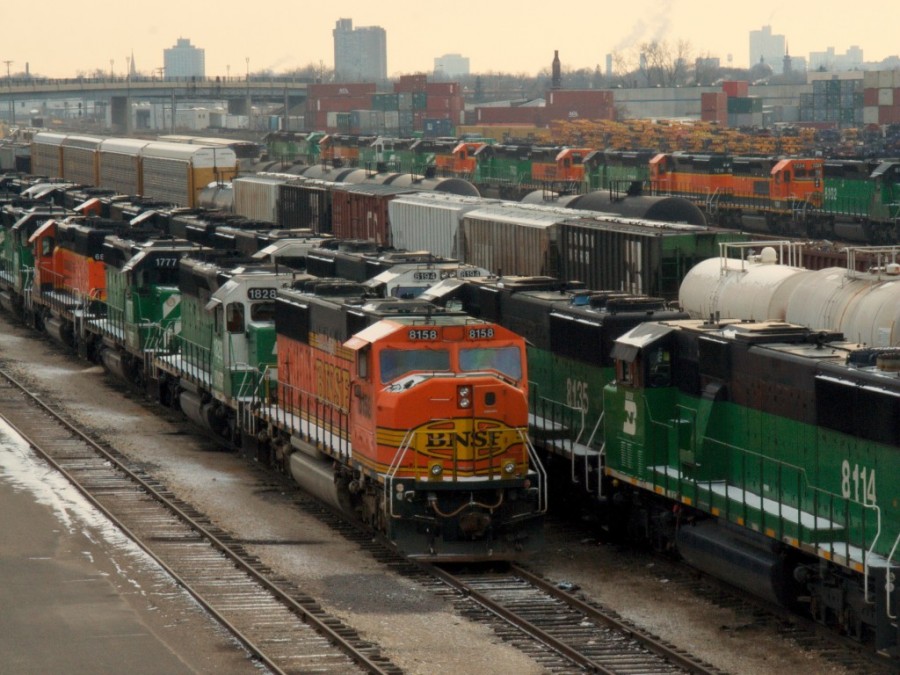 Other than the lobby for the behemoth, multi-billion dollar railroad companies, almost no one believes we should permit up to 20,000-ton freight trains, many filled with things that blow up, to travel across America with a single crew member at the controls.
The American people hate this idea. Across the country, in small towns and major metropolises, in red states and blue, Americans want trains to be safe, and they'd like at least two crew members on board operating them. In other words, the public agrees with us: implement new federal rules that bar one-person crew freight train operations.
Now, the Federal Railroad Administration (FRA) is taking steps to make that happen.
In March, the agency issued a proposed rule requiring trains to be operated by two crew members. The main problem with the proposal is that it provides too much flexibility for railroads to run some one-person crew trains. As we outlined in federal comments to the agency filed last week, it is imperative this rule be finalized — and loopholes be closed — before the end of this year.
Already, freight train crews are stretched too thin, and face chronic fatigue thanks to unsafe, unpredictable schedules. John Previsich, president of SMART Transportation Division, and Dennis Pierce, president of the Brotherhood of Locomotive Engineers and Trainmen, represent almost every worker who operates a train in America. Here's what they said:
"Regulators must ensure that a certified engineer and a certified conductor are working on every freight train. These two safety professionals – our members – work together to minimize the effects of fatigue, deal with emergency situations including hazardous materials accidents and incidents, operate advanced technologies and comply with a myriad of federal rail safety requirements. They also provide critical backup to one another as decisions are made that often save lives. A single crewmember cannot perform these tasks and still maintain the highest safety standards."
The rail lobby's criticism of a federal rule should be dismissed as an attempt to slash crew sizes and fuel profits.
Now it is time for the Obama Administration to finish the job. And the FRA must be firm: ditch the measures in the proposed rule that give rail carriers too much running room to get around the new mandates and run some one-person crew operations.
The public doesn't want single crew trains traveling in their neighborhood and neither do the men and women who work in the rail industry. Join our #2CrewTrains campaign.