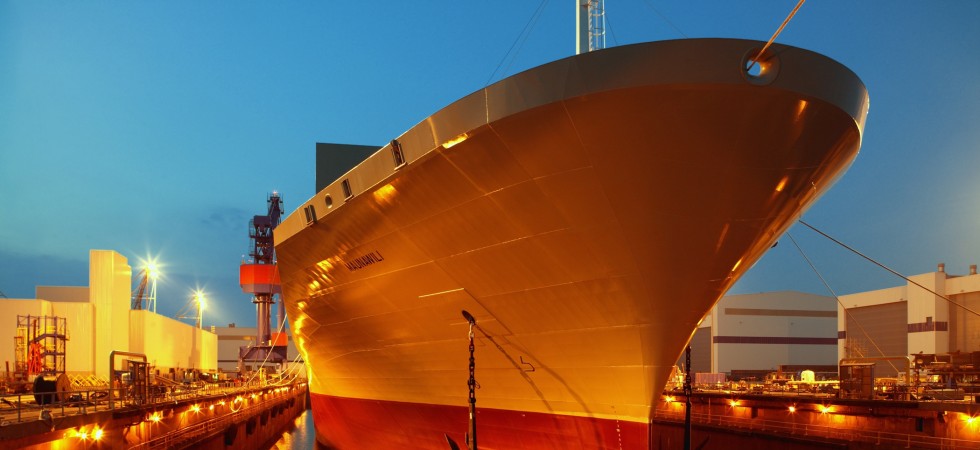 In recent years, Congress has generated bad ideas with such regularity that the shock value has diminished. But the latest proposal from Senator John McCain still packs a wallop.
With the U.S. economy creating jobs at the fastest pace in 15 years, Senator McCain apparently believes that we can afford to lose close to half a million of them. That's what will happen if his amendment to the Keystone Pipeline bill is adopted.
Senator McCain's amendment would eliminate a critical provision of the Jones Act requiring ships traveling between U.S. ports to be built in this country. We've already faced attempts in the past to change the law so that foreign crew can engage in U.S. port-to-port travel. This latest proposal would hand hundreds of thousands of American jobs to foreign shipping companies, reducing the GDP by $36 billion and erasing $24 billion in wages and benefits for U.S. workers.
That's a staggering price to pay for what amendment supporters like to tout as "free trade." In their version of the facts, the Jones Act's requirements restrict competition and increase prices, and if we were to eliminate these laws, they claim, everyone would win—from consumers to shippers. But what they don't tell you is that the foreign "competitors" that want to flood the U.S market with ships not only have similar requirements but often significant state subsidies to boot. So those who support this amendment are doing nothing more than working to destroy another American industry under the false pretense of defending the principles of free trade when they already don't apply.
And what's more, the Jones Act provision that Senator McCain's amendment would repeal has actually been a boon to the American shipping industry. In the last few years, the market for domestic shipping has increased, particularly as a result of expanded domestic energy production, and the Jones Act's U.S. build requirements have helped create thousands of jobs in American shipyards. Without the Jones Act, there would not have been a U.S. shipbuilding base to accommodate this market expansion, and if the Act is repealed, these jobs will be shipped overseas.
This is hardly the first time that Senator McCain has targeted the Jones Act. In 2010—in just one attack of many over the years—he proposed gutting the entire law, citing the Act's supposed interference with the cleanup of the Deepwater Horizon oil spill. Of course, that was just another red herring that was proven wrong and fortunately the effort to gut the law went nowhere.
It's not just workers who want to see the continued existence of the Jones Act: reaction to Senator McCain's amendment from the American shipping industry and the armed services alike has been unequivocal. "I think at the end of the day, it will put our entire U.S. flag fleet in jeopardy, where our fleet of roughly 80-plus international U.S.-flagged vessels will rapidly go to zero," said Adm. Paul Zukunft, commandant of the Coast Guard. Plus, the anti-Jones Act amendment will undermine national security by making the country dependent on foreign ship builders and destabilizing the military's strategic sealift capacity.
It is puzzling when lawmakers pursue legislative proposals that so blatantly harm our national interests and along the way threaten the types of middle class jobs that elude far too many Americans. We've seen bad public policy decisions hollow out enough strategically important American industries and cut good jobs. It's time to end this misguided war against U.S. maritime and the Jones Act.